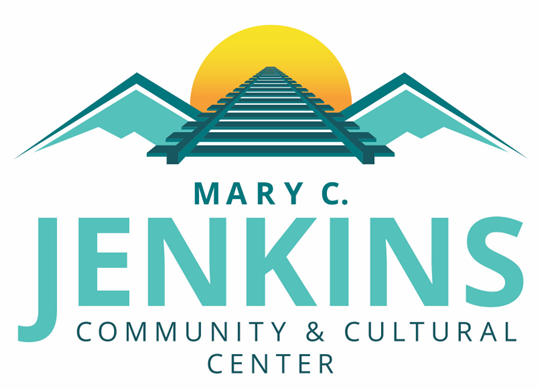 LOGO INSPIRATION
SUN = new day + new opportunities
MOUNTAINS = location and, with a nod to the past, their shape reflects the gables on the original building.
RAILROAD TRACK = another nod to the past since it came into the neighborhood and impacted employment and community life but also a nod to the future since it represents a vanishing point in the distance.
LOGO TAGLINE: CULTURE BUILDS OPPORTUNTY
One of the purposes of the Mary C Jenkins Community Center is to create opportunities for its residents. A respect and understanding of the past and the culture that formed Rosenwald, along with the resources a community center can provide, will encourage honest and meaningful opportunities.