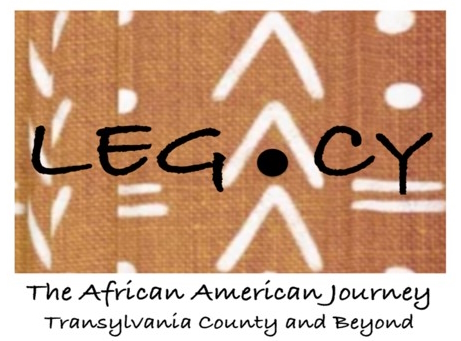 WHAT? LEGACY is a story of new beginnings and endings, of suffering and celebrations, of hope and disappointment, of challenges and success. It is the history of African Americans told through a 6 month series of programs that each cover different topics and is designed to encourage conversation, interaction and self-reflection. Led by Black and white Transylvanians with an emphasis on local African American history, it's a unique way to tell the honest story and to deliver an understanding of the culture and accomplishments of our Black citizens.
WHY? One of the priorities of the Mary C. Jenkins Community & Cultural Center is to tell the African American story, in general and, especially, locally. We have found that it is not only white people that we should impact but also the younger Black generations who have had limited opportunities to learn their own history. The Center is now collaborating with the NAACP and the TC Library Rowell Bosse NC Room to create and implement the delivery of this course.
WHEN?    The LEGACY program begins August 24, 2023 and a Closing Session in January. Each program session will be held on a Thursday beginning at either 5:30 p.m. or 7:00 p.m. at the Mary C. Jenkins Community & Cultural Center. Applications will be accepted until Monday the August 21st.
HOW? Applications are available at the MCJCCC. We are seeking participants representing different life experiences and will consider ethnicity, age, education employment, etc. – in other words, a diverse class.
For a copy of the application Click HERE to View & Download!
COST? $100. LEGACY is offering a sponsorship to support and fund those interested in committing to the LEGACY Course who would find the cost a barrier to participation.